At Handy Marketing Solutions we are launching a new marketing service for local companies who deal in the homes and property market.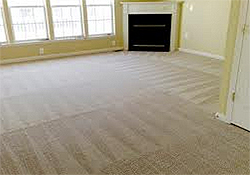 Our service will be ideal for companies and trades such as Builders, Carpenters, Double Glazing, Loft Extensions, Kitchen fitters, Bathroom Installers, Plumbers, Electricians, Central Heating Installers, Carpet Shops, DIY shops, Garden Maintenance, tree surgeons, domestic cleaners and carpet cleaners, painters and Decorators, Landscapers, Alarm Fitters, Furniture Shops, Letting Agents … any business that offers products and services for people working on a house and garden.
One of the biggest tasks a business has is finding new customers and this can be time consuming and expensive because most of the people likely to see your advertising efforts are not even considering the products and services that a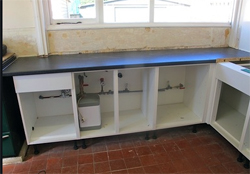 company is offering. Our new service can change that.
How many people do you know that have bought a new home have done absolutely nothing to it when they moved in? Not many I would imagine. Most people that move in to a new home want to put their own personal touch to it at the very least. There are many more that want to decorate straight away, change the bathroom or kitchen, tidy the garden up, renew the windows, extend up or out, put in new central heating, change and update the electrics … the list of things done to a home when someone moves in is pretty much endless.
They will then maybe have an alarm fitted if they are to live there themselves or may be looking to let it out. And they all need to find the companies and tradespeople to help the with the work remembering that many of these people will also be new to the area.
Each month around 100 properties are bought in each of our local areas such as Epping Forest, Romford, Ilford, Chelmsford and so forth and we are now offering a complete list of these addresses for each area every month.
This will allow local companies to write to the owners of these properties offering their products and services in the knowledge that these owners are extremely likely to be in the market for the products and services that they offer.
Along with this service we also offer a monthly list of all the addresses of properties that have had planning permission applied for on them with details of what the application is for ie rear double storey extension, driveway and so forth.
Each list for each area costs just £35.00 a month with joint lists of new purchasers and planning applications for each area costing £50.00 a month.
This means for just £600.00 a year a business can have the details of every property purchased in their area and all the properties that are likely to be having extensive work carried out on them, a list of well over 1,000 properties a year of targeted potential customers. How many customers do you think that great details like that could bring in to a company?
There is a minimum contract of just 3 months on subscriptions and then a company can cancel the subscription with one months notice. That said, as long as a company sends details out to the addresses on these lists and offers a good product or service the only logical reason there could really be to cancel the subscription would be that they had too many customers to deal with! A nice situation to be in.
It may be that a company only wants details of new purchases or just of planning applications in an area. They may want one area or four. All combinations of lists are fine, whatever the option chosen, if these details or contacted then new customers are extremely likely and the cost of the lists soon covered.
For more details and to sign up for the May details please call Tony Carter on 07973 863820 or email for info on info@localpropertyleads.co.uk